WE ARE AN EXPERT IN
THESE SERVICES
Civil System
Civil and structure, door, ceiling, etc.
Luminaries System
Bulb fused, light fitting, etc.
Electrical System
Power supply, tripping, etc.
Mechanical System
Pumps, Mechanical doors, etc.
ACMV System
Chiller, AHU, FCU, air conditioning, etc.
IT Infrastructure System
Installation Server, Storage, Backup, Network, Cloud, Helpdesk System Support
Our values emanate from our people. We provide proactive approach in Civil Engineering & Construction, Electrical, Mechanical services and IT Infrastructure business solutions to our clients through successful client partnerships.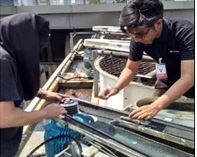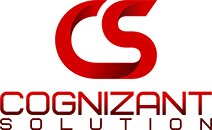 Why should you choose Cognizant
Solution as your preferred solutions go-to.

Value Proposition
In order to maintain our competitive edge in the industry, we believe in value creation and providing a win-win-win solution that benefits our clients, our suppliers and our employees. That is why, in Cognizant Solution, we strive to not only provide you with the products of the highest quality, but also to innovate and create the best value-added service for our clients.
One-Stop Solution
We strive to provide the most comprehensive mechanical solution and provide the best support for you in each module; In Cognizant Solution, we are capable of providing you with an All-In-One solution for all your needs.
Project Management
We have establish a dedicated team of people with different expertise to support all your mechanical needs. With skills ranging from design for manufacturing (DFM) to technical sourcing, from process improvement to in-house manufacturing, our team will help you optimise cost and time, without forgoing product quality.

Supply Chain Management
Why deal with tens and hundreds of suppliers when you can get everything done with just one. Our expertise in supply chain management will help manage your products' supply chain from sourcing to negotiation, purchasing to inventory to delivery. By localising and centralising your supply chain, you will be able to better monitor your supply chain at keeping cost to its minimum.
Contact Us Now for Engineering Services
TESTIMONIALS
WHAT OUR CLIENT SAYS?
Cognizant Solution is one of the best general contractors we've worked with. The entire team tactfully delivered a project of exceptional quality while staying on schedule and under budget. We hope to work with Greiner again in the near future!
Cognizant Solution has exceeded our expectations, and we consider them one of our trusted partners in the civil structure market. We could not have been as successful in the region had it not been for their outstanding performance with the build.
The Royal Chulan Hotel
mechanical engineering work